End of Term, Summer 2018
As we come to the end of another fantastic year at Prae Wood, we look back on some of the most recent activities and events, and prepare to say goodbye to our Year 6 leavers and Mrs Stephenson
Click here to visit our Messy Week 2018 page
WHOLE SCHOOL TRIP TO ASHRIDGE
We enjoyed a wonderful trip to Ashridge with the whole school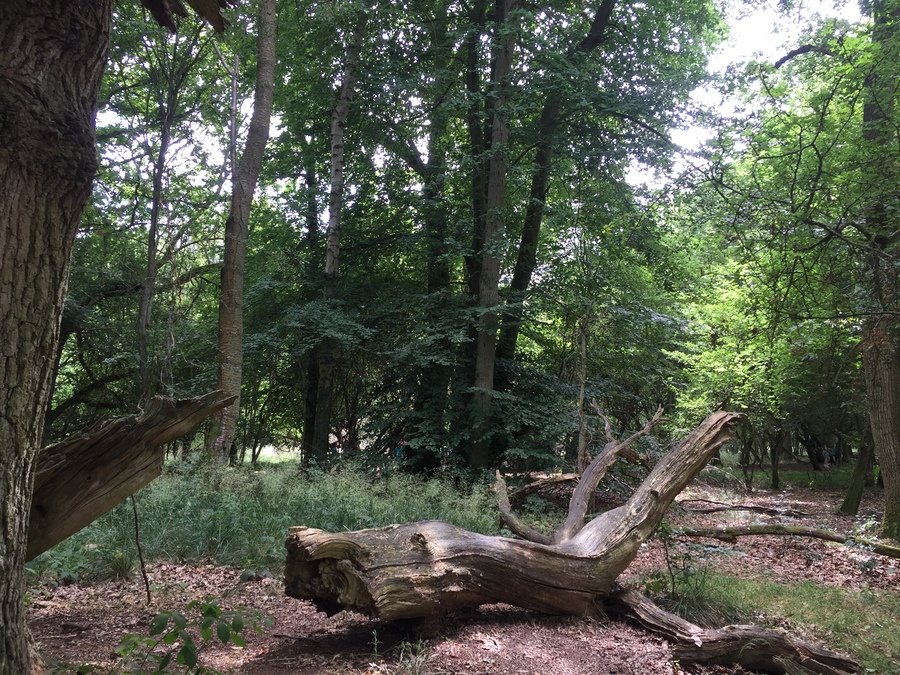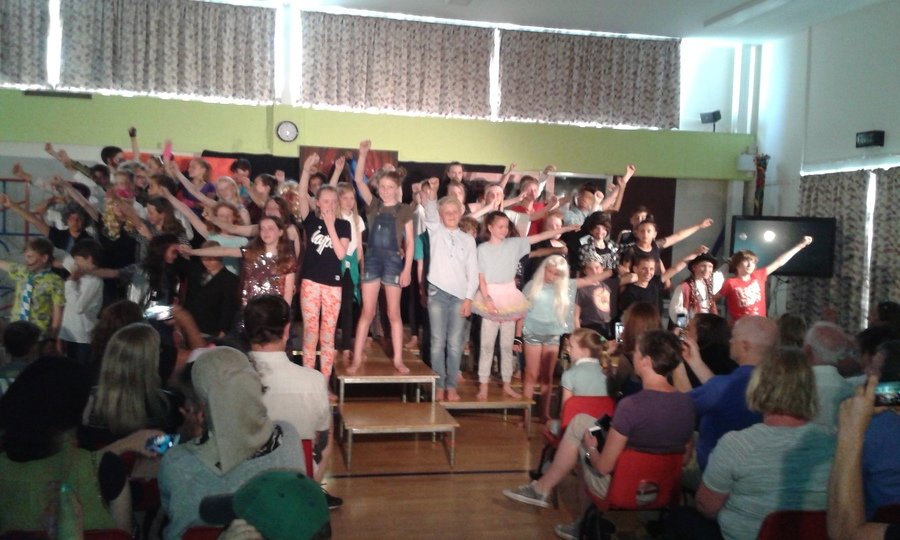 YEAR 6 PLAY
Year 6 put on an amazing performance, which was entitled 'Not Another Brick in the Wall- search for the Next Legend'! They sang songs from, amongst others, Culture Club, Spandau Ballet, The Greatest Showman and- of course- Pink Floyd. They all worked really hard and impressed everyone who saw it.
GOODBYE TO MRS STEPHENSON
Mrs Sheppard and the staff worked hard and in secret to engineer a day of celebration and presentations for Mrs Stephenson yesterday. Each class devised a way to entice her in to their class room before presenting her with poems, raps, presents and even a playground flash mob! It truly was a special and emotional day for everyone involved. Needless to say we will all miss her greatly and are very grateful for her tireless dedication to our school.
One of the surprises was a 'flash mob', performed on the playground to Madness' 'Baggy Trousers'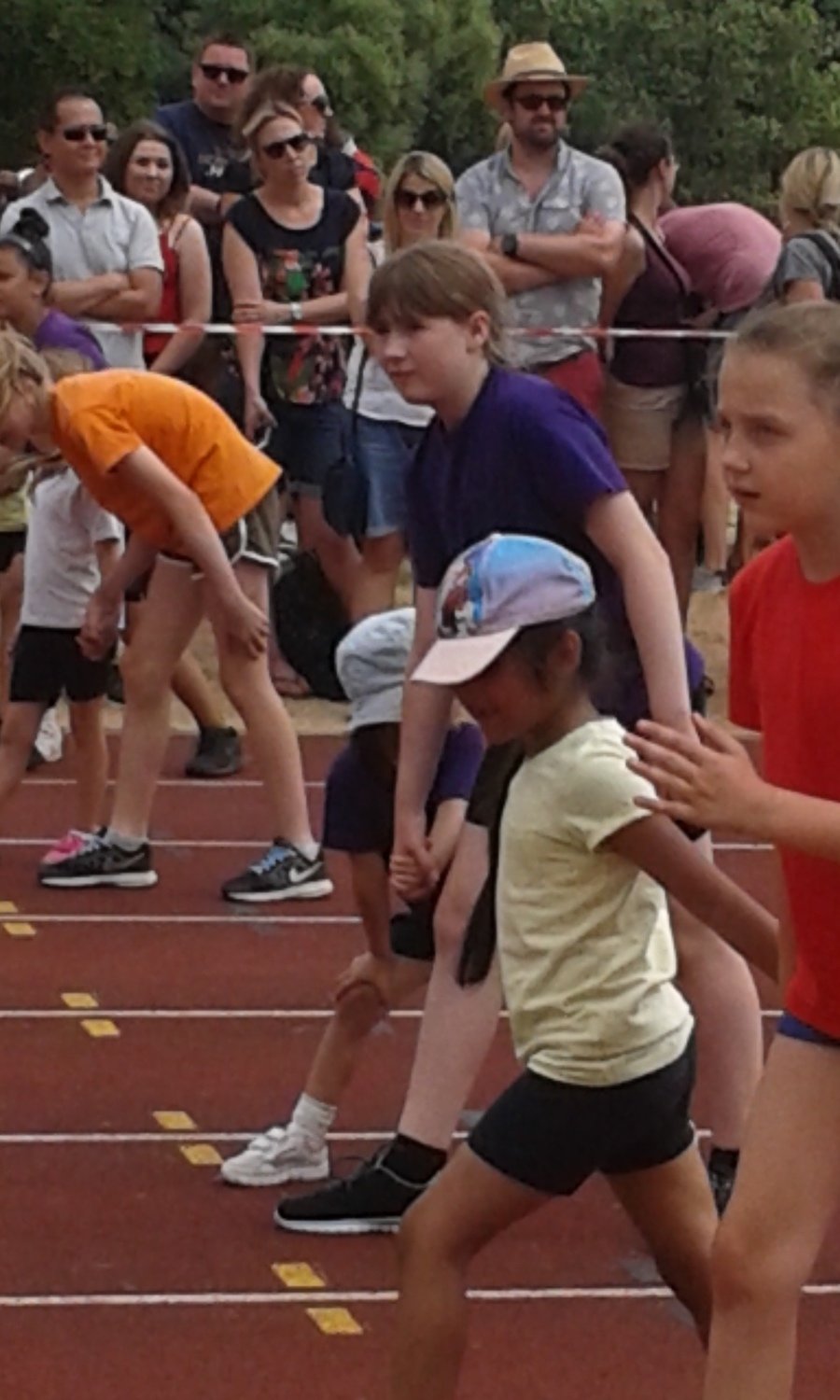 SPORTS DAY 2018
It was another very hot day as all Prae Wood children joined in to compete in the annual sports day event down at Westminster Lodge. Well done to everyone who took part!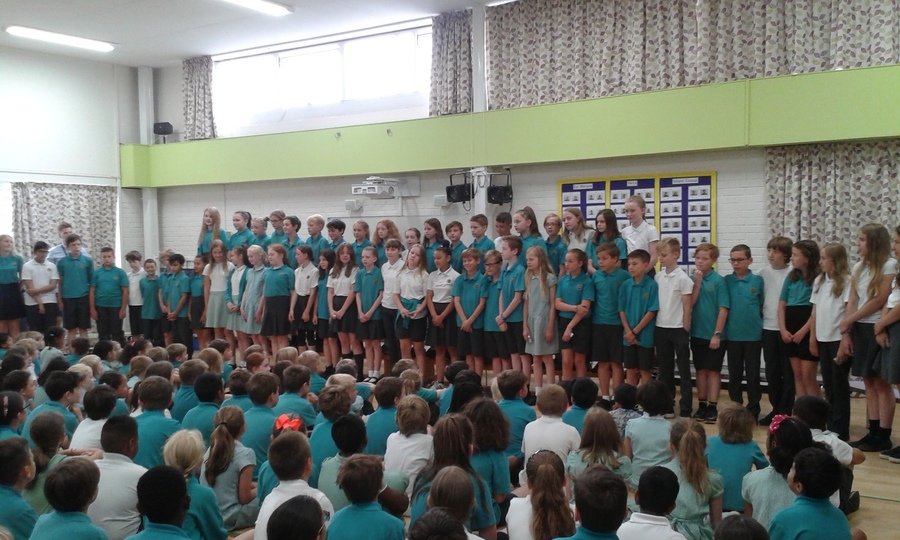 YEAR 6 LEAVERS ASSEMBLY
There wasn't a dry eye in the hall as we gathered together this morning to celebrate the learning journey of all our Year 6 children during their time at Prae Wood, looking at everything they have achieved and friendships formed and thinking about their exciting adventures to come
Memory Quilt for Mrs Stephenson
One of the items that was presented to Mrs Stephenson was this beautiful handmade quilt, which consisted of individually designed squares all created by the children and staff at Prae Wood. It will be hung on the wall in her new home so that she can look at it and remember all of us at Prae Wood.
and a GOODBYE PRESENT FROM MRS STEPHENSON to Prae Wood
Mrs Stephenson presented us with a beautiful wooden chair for each playground, inscribed with a dedication for all the children in Foundation Stage, Key Stage 1 and Key Stage 2, where they can sit and enjoy some stories. The titles for the gifted books were suggested by all the class teachers as their favourite 'Desert Island' reads and it's hoped that the children will enjoy them for years to come.