PWSA 50KM for 50 years Challenge
As part of Prae Wood's 50th Birthday celebrations the PWSA invite you to join in their 50kms for 50 years challenge. Ask your friends and family to sponsor you as you aim to travel 50 kilometres and raise money at the same time. Everyone can take part, and you can travel as far as you like. Colour in the footprints on our tracking form below, and upload your sponsorship money via School Gateway once completed.
You can download the sponsorship forms and footprint sheets below, just click on the image.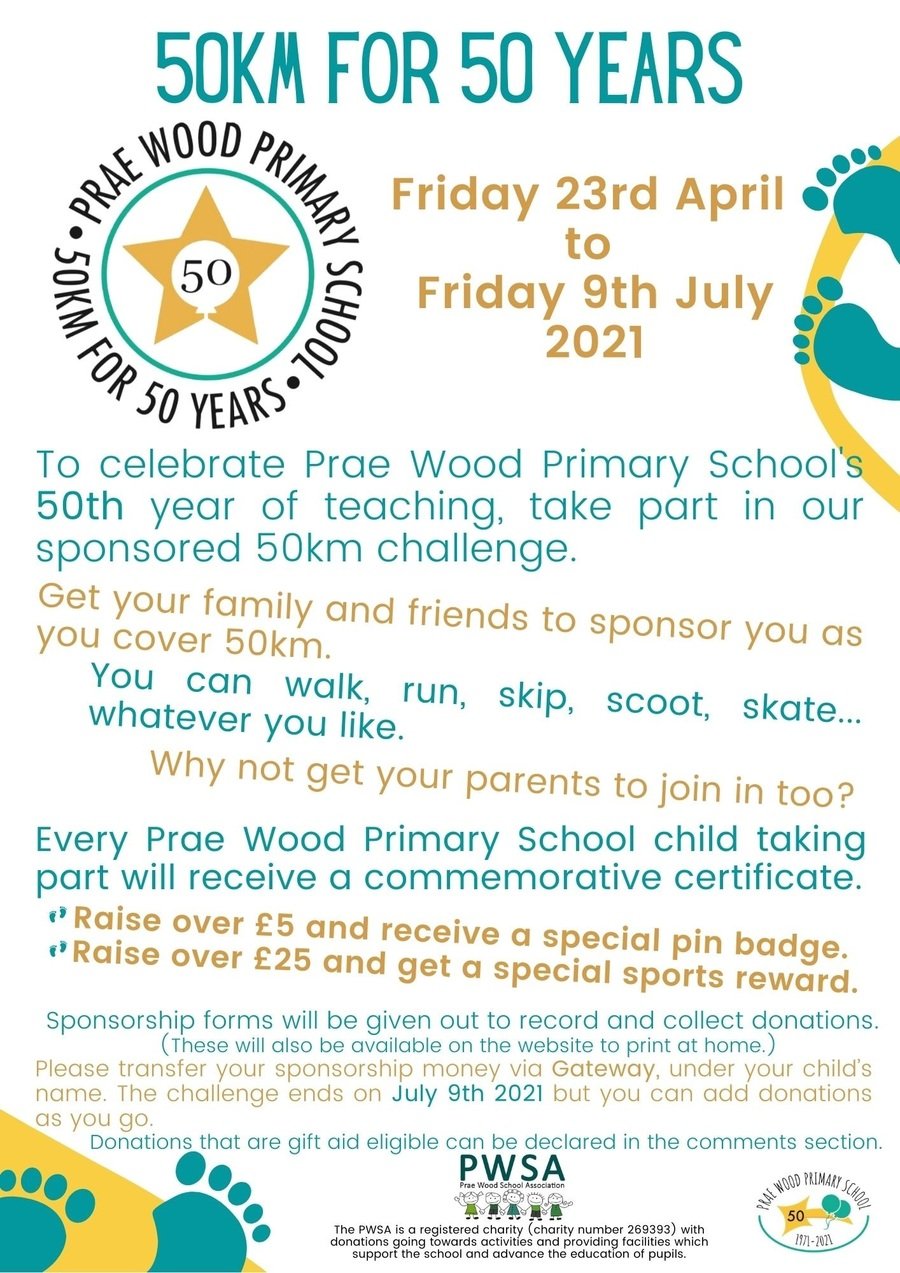 Walk, run, skip, scoot, skate.... How will YOU complete the 50 kilometres? Whatever you do, have lots of fun!!
Once you have completed the challenge, please make your donation of any funds collected via School Gateway.
If you have any donations included that are eligible for Gift Aid please note this in the comments box and be sure to return your sponsorship form to the PWSA.
Don't forget to share photos and celebrate your progress on the PWSA facebookpage
www.facebook.com/groups/praewoodschoolassociation
The challenge runs from Friday 23rd April to Friday 9th July 2021