PWSA UPDATES
Keep up-to-date on everything that we are doing, and how funds raised have been spent
What are we planning next?
Sadly, fundraising for projects has been severely affected by the covid-19 pandemic. We are still trying to plan ways for the community to come together safely and support each other, so please be in touch if you have any ideas....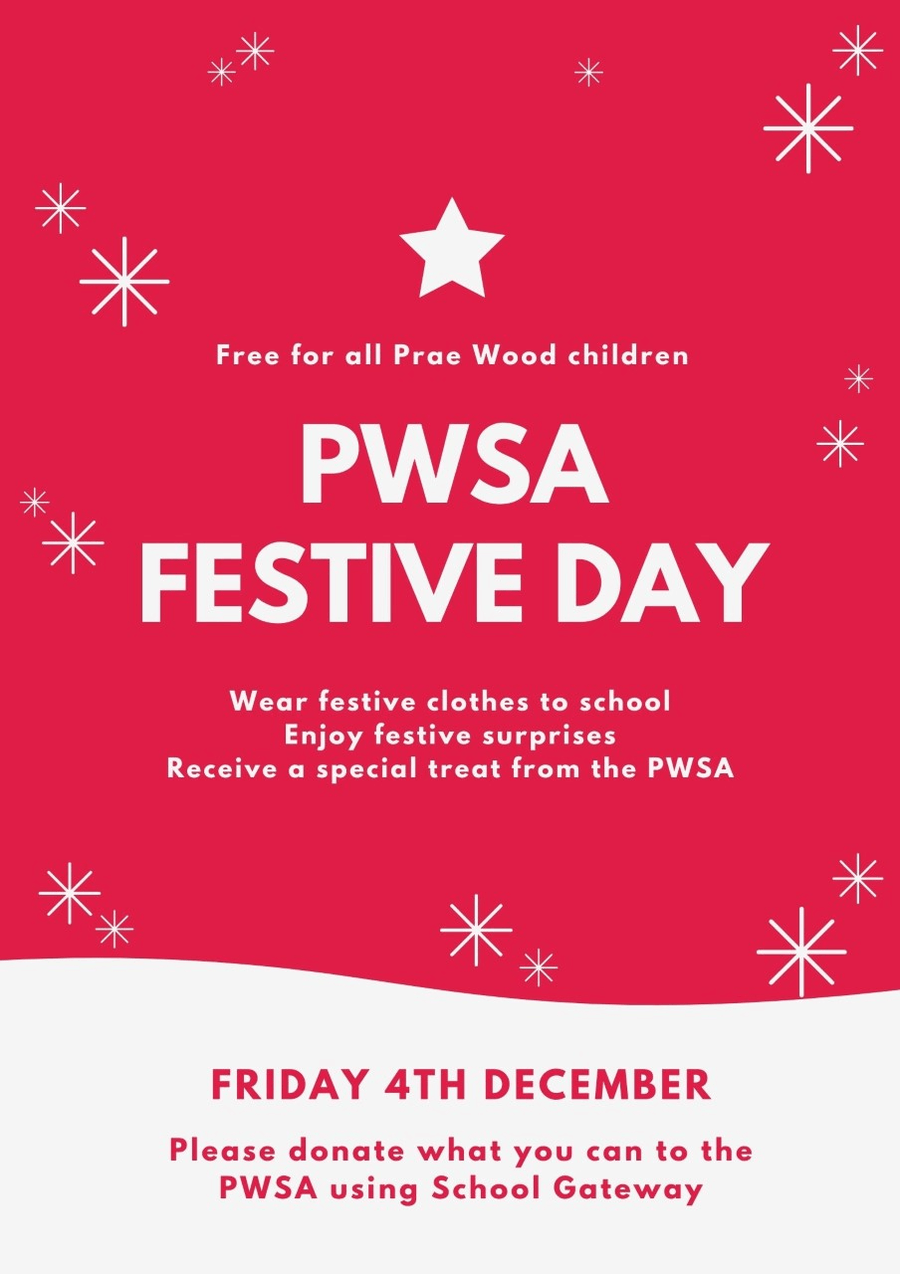 Christmas is coming...
Although we cannot run our wonderful Christmas Fair this year, we are still looking for ways to celebrate amongst our school community. We will host a Festive Fun Day on December 4th, and our ever-popular Class Hampers raffle will take place too. We would be so grateful if you could support these activities by buying a raffle ticket or two and donating any money that you would normally spend at the Christmas Fair for the Festive Fun Day. Payment requests are open on School Gateway for both.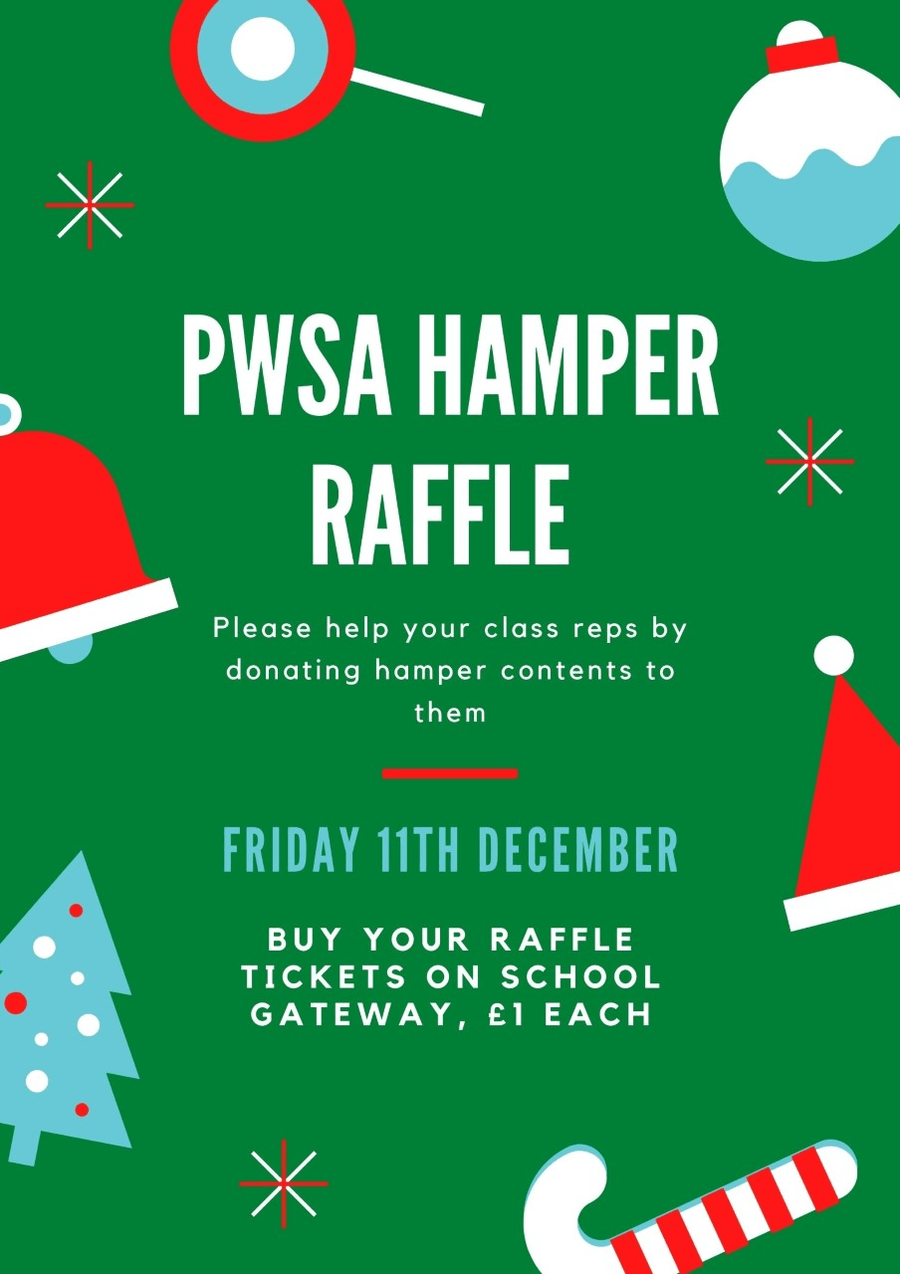 PWSA Autumn Trail
We ran a fun NEW event around the October half term asking volunteers to decorate some windows in their houses, which were then marked on a map for everyone to visit. This was a fantastic success and raised over £700- thank you SO much to everyone who helped! The winning window was voted for by pupils and was awarded to the Goldbrom family
Sensory Garden
The next main project is to provide a sensory garden in the school grounds. It is being designed to stimulate the senses and it will provide a place for the pupils to observe nature through play, as well as providing a quiet place for those who like to have a bit of calm.
Seating Mushrooms
As you have probably seen around the school, the story chairs donated by Mrs Stephenson when she retired look a bit lonely, so the school has asked for funding to provide additional seats to surround them in the shape of mushroom stools. These will have been made possible by the money raised by the PWSA, to enhance play and encourage story telling amongst the students.
Every year we donate enrichment money to all the classes, which allows teachers to enliven and enrich the classroom teaching with visits, events and/or activities. We also make an annual contribution towards the Year 6 residential trip. We fund the annual visit by a theatre group to perform a Christmas panto to the whole school and source Easter Eggs for the annual hunt
Outdoor Reading Boxes
During Book Week, Mrs Sheppard revealed the Outdoor Reading Boxes, which were funded by the money raised by the PWSA. The designs were drawn up by the Year 6 students, with the help of Mrs Robinson and Marlborough School. Students will now be able to donate books or adopt ones in order to foster good reading habits and understand the value of sharing.
New play equipment for the KS1 and KS2 playgrounds
We were successful in fundraising for a total refurbishment of the play equipment in the infants' and juniors' playgrounds, with works taking place during the Summer holidays in 2019. The new equipment has been really well received by the children and they are having a wonderful time using it.
EYFS Coveralls and storage
The PWSA have recently helped the school by paying for new waterproof overalls for the Foundation Stage classes to use when playing in their superb mud kitchen. Great fun for the children (and great news for us that do their washing!) Storage trolleys, which will be used to keep them safely stored and easily accessible, were also funded. Thank you!
SUMMER FAIR 2019
We were really pleased to announce a record-breaking total profit from our 2019 Summer Fair; together we have raised £10,000!!
It was an excellent day, which was really well attended by Prae Wood families and our community and, as the sun shone down on our circus theme, everyone seemed to have a wonderful time.
Thank you to everyone who played a role in supporting us. The Summer Fair is always our most significant event and it's a great feeling to know that all the hard work put in by the committee, class reps, staff, parents and children will really make a difference to enriching the school environment.....
Sun and Rain shelter for the KS1 playground
Installation work for this fantastic shelter for the Key Stage 1 playground was completed in early December 2018. This has been funded entirely by the fundraising efforts of the PWSA and we are really grateful for your support- it means we can enhance and enrich the environment in a really tangible way for the children at Prae Wood.
This flexible space provides shelter in the winter and shade in the summer and can easily accommodate 20 children.