Prae Wood School Association (PWSA)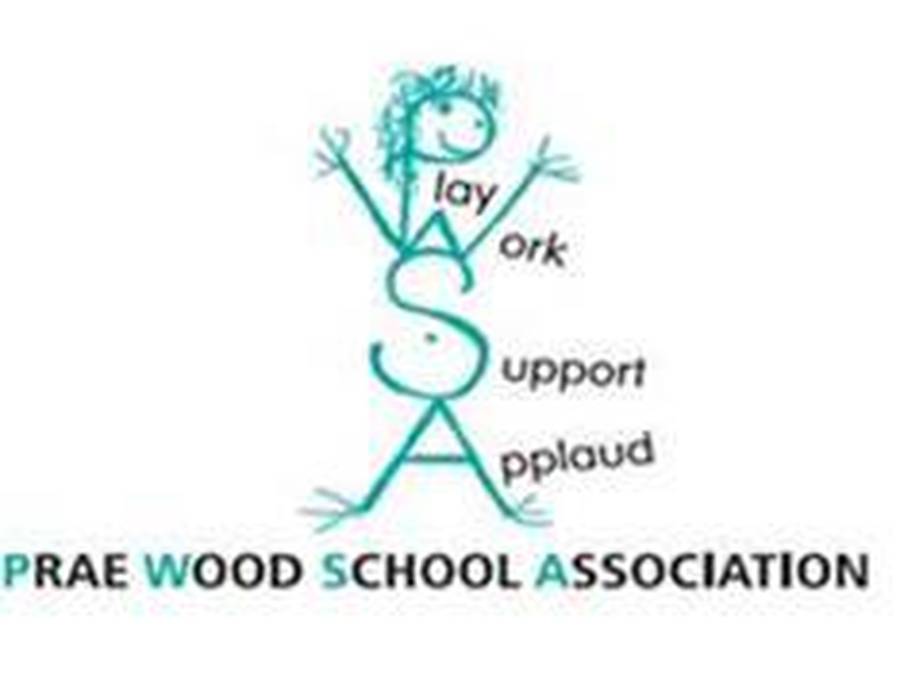 We are really pleased to announce a record-breaking total profit from our 2019 Summer Fair; together we have raised £10,000!!
It was an excellent day, which was really well attended by Prae Wood families and our community and, as the sun shone down on our circus theme, everyone seemed to have a wonderful time.
Thank you to everyone who played a role in supporting us. The Summer Fair is always our most significant event and it's a great feeling to know that all the hard work put in by the committee, class reps, staff, parents and children will really make a difference to enriching the school environment.....
Fundraising Goals for 2018-19: We are fundraising to support the refurbishment of both the KS1 and KS2 playgrounds...
Installation work for this fantastic shelter for the Key Stage 1 playground was completed in early December 2018. This has been funded entirely by the fundraising efforts of the PWSA and we are really grateful for your support- it means we can enhance and enrich the environment in a really tangible way for the children at Prae Wood.
This flexible space will provide warmth in the winter and shade in the summer and can easily accommodate 20 children.
The next stage of fundraising will see a refurbishment of the play equipment in the Key Stage 2 playground, so please keep your support coming. We have committed to works taking place during the Summer Holidays in 2019, so let's look forward to seeing the new equipment in place as we start the new academic year 2019-20.....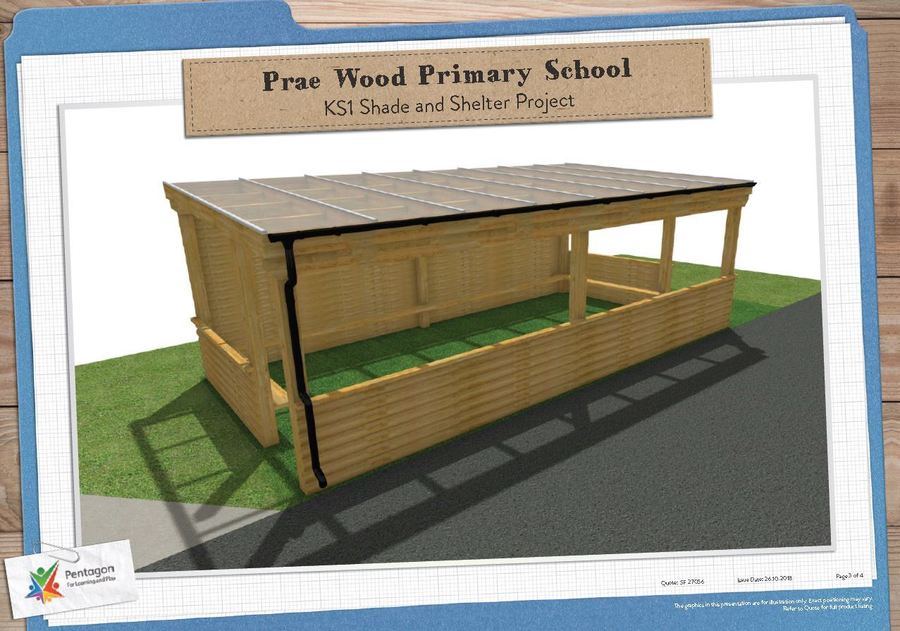 Contact the PWSA:
If you have any questions or feedback, ideas for events, or would like to know more about what we do, please drop us an email.

Email: pwsa@praewood.herts.sch.uk
Click the logo below to visit our Facebook Page.
**We support every class by providing £350 each for enrichment funding** **We recently funded the purchase of a set of kindles for the library, as well as iPads and other technology** **We donated £100 to St Albans New Museum and Art Gallery, and the school name will feature on the wall in the Learning Zone** **We donated £5000 towards the refurbishment of the school library and purchase of books** ** EVERY child in the school benefits!**
If you would like to make a donation to the PWSA please log in to your School Gateway account and go to Payments>PWSA Donations
JOIN IN! HAVE FUN!
As your child joins Prae Wood, so you become a member of the PWSA. We run some fantastic events throughout the year for children and parents, and aim to raise money and have some fun.
WE NEED YOU!
It takes a lot of effort to do all this, so we ask all parents to play a role. Whether you are a pro at planning, fab at face painting, super at shopping or able to attend our meetings we need your skills and enthusiasm. If you can't make the meetings, why not consider becoming a Class Rep? It's a great way to meet other parents, and is a great help to the committee.

Keep an eye on your emails and we'll keep you updated on all that we are doing, and please drop us line with ways in which you can help- or catch one of us in the playground....
The PWSA Committee
Vice Chair -

position vacant




Secretary - Fiona Forster

Treasurer -

Sarah Mayhew, Surekha Mahajan, Ben Berriman




Communications - Karen Hawkesworth


100 club coordinator - Sarah Fuller
All parents are welcome to attend committee meetings, which are held every 4-6 weeks on various evenings, from 7:30pm. Agendas are circulated in advance, and Minutes from each meeting are sent to all parents via email. Check your emails for further information.
To view the PWSA Constitution please click here
For information on how the PWSA holds and uses your data please click here
Information on Becoming a Class Rep
Being a class rep is a great opportunity to get to know the parents and their children within your child's class and to support your child's school in a fun and informal way.
> The class rep has the opportunity to:
> Attend PWSA meetings
> Coordinate collections for various events
> Arrange social gatherings
> Organise School events, collate volunteers, donations etc.
> To be a point of contact for teachers, parents and PWSA members.
> Each class rep will bring their own personality and style to the role and it is a great liaison opportunity for those wanting to get involved in a low key, fun way with their child's school!
Every event you support or attend contributes towards our fundraising- THANK YOU!