National Poetry Day 2022
At the beginning of October 2022 we celebrated National Poetry Day. Each year group immersed themselves in a variety of poetry from playing rhyming games to poetry treasure hunts, and creating and performing poetry individually and as a class. This year's theme was 'The Environment' and each class focused on a poem as their stimulus.
In the Early Years pupils looked at a rhyming poem; 'All About Me' and had a rhyming word hunt in the playground, as well as clapping and listening to the rhythm of nursery rhymes.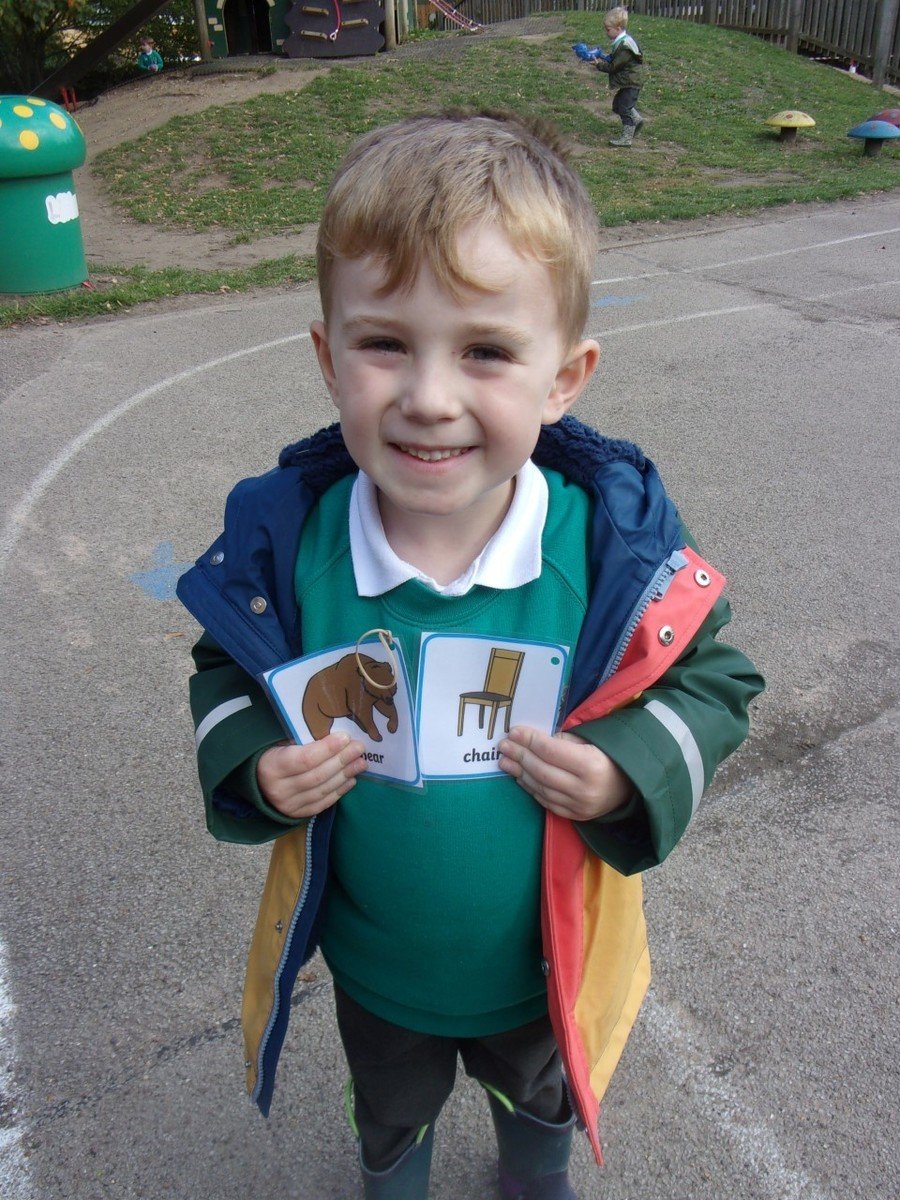 Year 1 began the day with a poetry 'treasure hunt!', identifying some key themes, which they explored as a class. They then discussed how we care for our Environment and looked at the poem; 'To the Countryside'. Identifying the repeating lines of poetry, pupils used different stimuli to create their own stanzas and ended the day by performing to one another in small groups!
Year 2 also did a poetry treasure hunt but looked a little more closely at rhyming patterns, playing games including 'rhyming catch'. They then focused on the poem; 'The Word Bird' and created their very own 'bird books!' These later housed their quatrain poems and the latter part of the day was spent creating actions to perform their masterpieces!
Year 3 looked at the poem; 'We are friends' by Zara Weil, which focuses on elements of nature that could be linked to friendship and caring for our planet. Their work resulted in some superb free verse poetry written and performed by the Year 3 students!
Year 4 began their day with a poetry scavenger hunt but made it a team effort where each table had to work together to find each poem and tag the next member to complete the hunt. They then looked at the rules of Kennings poetry and talked through some examples. Teachers then revealed 'The Sun' Kenning poem and after brainstorming what it could be about, children then looked at different elements of nature and wrote a variety of super Kennings poems.
Year 5 also looked at the poem' 'We are friends' by Zara Weil however they took a more structured approach to their poetry creations. Their performances were utterly superb, using their whole body to express the words in their poems. The poetry created was of an extremely high standard!
Year 6 had a brilliant morning sorting different lines and stanzas, whilst discussing each section in depth. Year 6 teachers commented that they were pleasantly surprised at how many of them loved the chance to explore the poem as well as their own creativity as poets!