LOCKDOWN RESOURCES
We have used this page to compile useful resources for children and families during lockdown. We will update it as we hear of more, so please feel free to check back regularly for links and information.
Here's a fun idea to keep you busy over half term!
Explore some amazing resources from the BBC, presented in an informative and engaging style for all ages...
The BBC have updated their BBC bitesize offering with some fantastic resources for ages from primary and secondary to post-16 learning. They include a Lockdown Learning link with daily offerings of downloadable timetables and more. You can also enjoy suggestions from celebrities, specialist teachers and expert presenters.
and if you fancy keeping active, with guidance from some amazing mentors....
MISSING YOUR AFTER-SCHOOL PE?
The Youth Sports Trust have re-launched their online After School Sport Club to help kids stay active and to fill the void of school and community sport in childrens' lives.
The charity will team up with 11 National Governing Bodies (NGB) of Sport including British Judo and England Netball so children can enjoy being led through a range of fun, exciting and challenging invasion games, dance, gymnastics and other sports which will help them to stay fit and healthy while also supporting their broader personal development.
Running on a Tuesday and a Thursday, the 'club' sessions will be led by YST Athlete Mentors with NGB guest athletes from different backgrounds, abilities and sports including Paralympian Kate Grey. The first After School Sport Club of the New Year will start on Tuesday 12 January at 5pm and last for 30 minutes. It will then run at the same time every Tuesday and Thursday until March.
For more information, please visit www.youthsporttrust.org/AfterSchoolSportClub
....or you could keep up your Daily Mile challenges....
The Daily Mile at Home is an easy and fun way to keep fit and maintain good health and wellbeing for all the family.
The Daily Mile guidance for schools has been adapted to use at home and enjoy the same benefits, with weekly challenges to keep you engaged and motivated. You can even share your achievements using the hashtag #DailyMileAtHome.
Visit https://thedailymile.co.uk/at-home/ and enjoy getting active!!
Each week there will be a different sport focus, the Tuesday will introduce the basic theme and the Thursday will involve a sport specific session.
Sessions will be broadcast live for children and young people through the Youth Sport Trust's YouTube channel and access is free. Join in the conversation on social using #YSTAfterSchool and tagging @YouthSportTrust across all social media channels.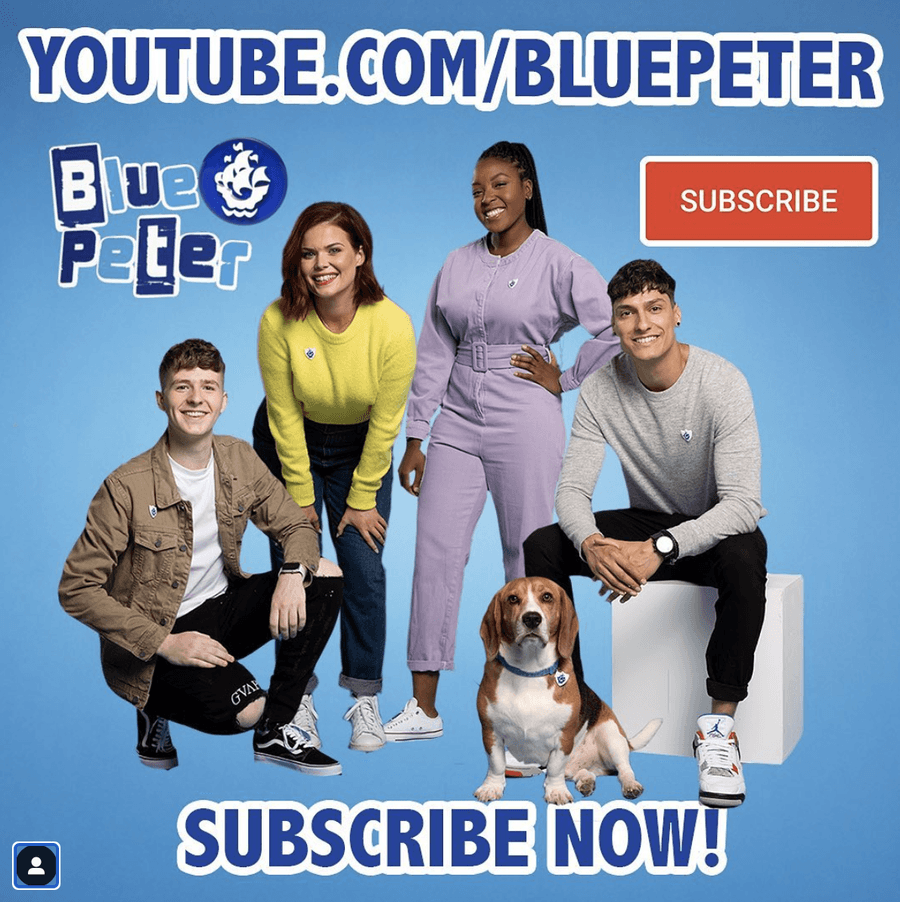 Blue Peter on YouTube
Blue Peter is the longest running kids TV show in the world and we are uploading videos to it that are suitable for 5-11 year olds.
We have world record breaking challenges, arts and crafts, environmental videos, cooking and baking how tos, inspirational films, gaming, celebrity appearances, dance routines and music performances.
We also feature ways of getting a Blue Peter badge, behind the scenes footage and extra content about our incredible presenters Adam, Lindsey, Mwaksy, Richie (a former Prae Wood pupil!) and Henry the Blue Peter dog.
If you would be interested in this, please subscribe to https://www.youtube.com/bluepeter - (it's obviously completely free to subscribe!) and don't forget to watch the live programme on CBBC at 5.00pm every week, or on BBC iPlayer.
Living Streets and the Year Round Walk to School Challenge
You might enjoy using some of the resources provided in the the Walking from Home booklet produced by Living Streets. Although we aren't currently travel tracking our journeys, the booklet is designed to encourage families to be active, linking walks with important themes. There is always an indoor suggestion for those unable to get out.
They have produced the perfect activity booklet for families to support their children in learning about important themes while staying active. Each resource sheet includes three activities:
one for the little ones

one for older children

one special indoor activity
Click on the link DOWNLOAD ACTIVITY BOOKLET in the image and get the walking fun started.