Beat the Teacher!
Beat the Teacher!
1 June 2020 (by admin)
What do the staff at Prae Wood get up to in the holidays?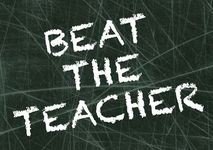 During half term staff accepted lots of funny challenges from pupils, and did their very best to complete them. The results are up for you to see via our Learning during Lockdown website space so, click on the link and let them brighten your Monday morning as you watch... Thanks to everyone who suggested a challenge. Don't forget to let us know if you can 'Beat the Teacher!'....