Thank you Prae Wood for your letters, drawings and postcards
Thank you Prae Wood for your letters, drawings and postcards
1 June 2020 (by admin)
They really made a difference in our local community, as Mrs Lockwood heard today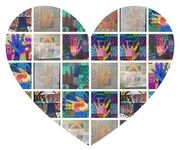 Mrs Lockwood received an email from Rob Varney from Communities 1st, to thank us for all the postcards, drawings and letters that Prae Wood pupils sent before half term. There were over 200 wonderful submissions, which were circulated to local residents who were shielding or isolated. He wrote:
"I just wanted to drop you a line to say thank you for all the fantastic letters and pieces of art that the pupils did for our Postcard pal project. I had a quick flick through them after picking them up last week and they were absolutely brilliant. It looks like the pupils worked really hard on them - great to see some lovely long letters in there as well as the pictures, really impressive.

Please pass on our thanks and gratitude to all the children who worked so hard on them. They are a credit to your school and their efforts will brighten up the days of isolated local residents who have been shielding at home since early March."

WELL DONE to everyone who submitted an item; how wonderful to have made a difference to another person's day!